Jessica bought a flat panel TV, and wanted to attach it to the wall with some sort of swing-arm mount. The prices at the store were outrageous. Armed with my moderately-trustworthy arc welder and couple of discarded bed frames, we set out to construct one ourselves.
Mock-up
We started by building a cardboard mock-up model. We needed to determine the proper size and shape to fit the TV and wall. First we made a rough model by just bending the cardboard where we thought the joints should go. Then we made a second cardboard model which accurately fit the exact shape and size. We used bamboo skewers for the hinge pins. Once we had everything right, we were ready to build the real thing.
Construction
Construction mostly consisted of copying the cardboard pattern onto the angle iron. Most of the arm was fairly simple. The hinges were a challenge. I could not find nylon bushings at the hardware store to match the size of the bolts, so I used polyethylene sockets for caster wheels and trimmed them to fit.
The TV was made to stand on a large foot; it did not include anything for a wall-mount bracket type of configuration. However, it was made with an aluminum frame around the perimeter. We removed the foot and made an X-shaped metal bracket, which we screwed to the frame at the outer edges.
After the sections were welded and filed down smooth, we painted it black with semi-gloss spray paint. We bolted it to the wall with concrete anchors (since this wall is a solid concrete wall behind the panelling) and it works great.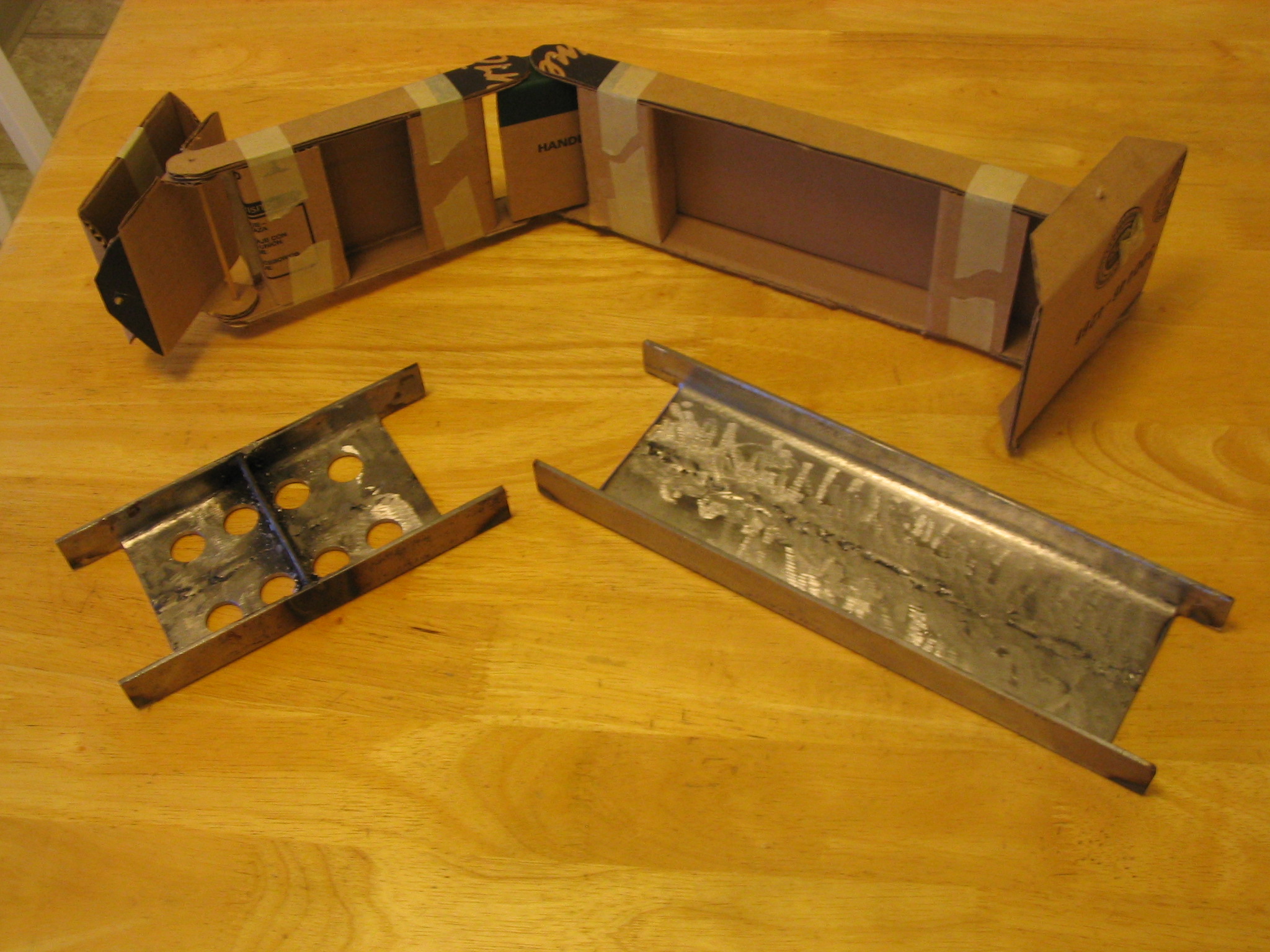 Submitted by amillar on Sun, 2008-09-21 22:43